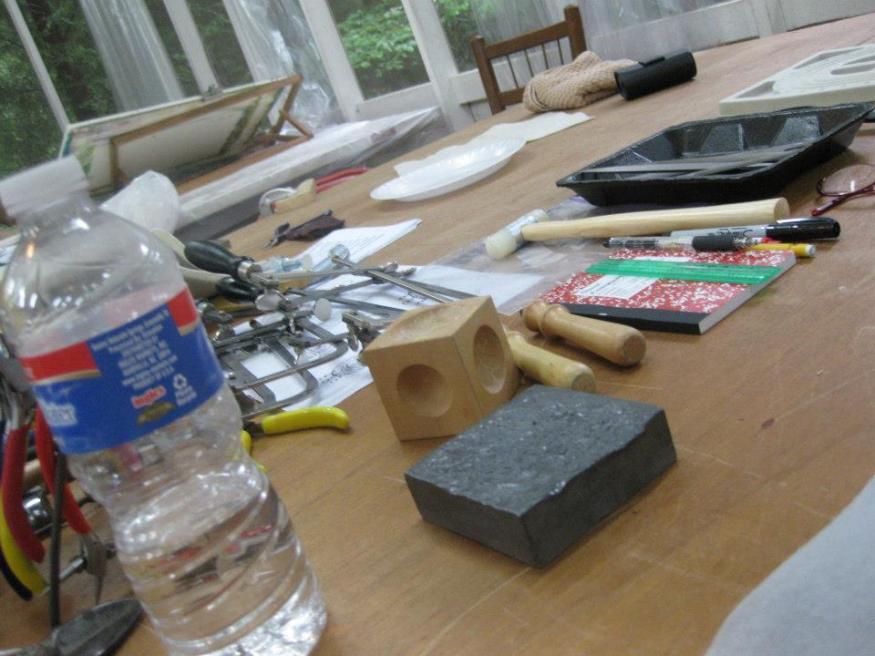 Wire Jewelry Workshop
Introductory class to working with wire. Make a pair of earrings or a pendant as you learn how to bend, form, and hammer wire.
Materials and use of tools included.
Cost: $60
Min 4/ max 8
Time- One 3-hour class on a Saturday morning, 9:00-12:00
Available in summer, fall, and winter at Glynn Visual Arts on St. Simons Island, GA
and Jekyll Island Art Association in late fall and early winter.
This Workshop can also be done with small groups by special arrangement.